Messages
View Full Report!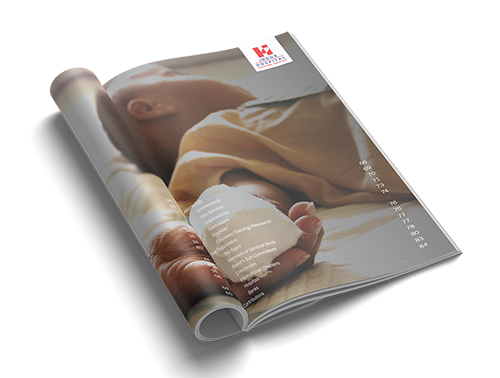 The Indus Hospital Blood Center
The Indus Hospital Blood Center (TIHBC) provides the safest possible blood, meeting international standards to all segments of the society without any discrimination. It aims at mobilizing the nation towards 100% voluntary blood donations. The Blood Center at Karachi has a Donor Center, Blood Center Serology Lab, Blood Distribution, and an office area serving as a Blood Center Directorate.
The work in Karachi caught the eye of the German Development Bank which was working on setting up centralized blood centers and regional blood centers in the public sector and requested Indus to take over the regional blood center. The Multan center which was commissioned in October 2017, was connected to the 1,700-bed Nishtar Hospital. This was followed by the regional blood center Bahawalpur which was connected to the 1,500-bed Bahawalpur Victoria Hospital.
Soon after the team won a bid for the regional blood center in Jamshoro, to create a network of hospitals in September 2018. Liaquat University of Medical & Health Sciences (LUMHS) blood bank came next followed by the Civil Hospital blood bank Hyderabad and Thatta blood bank. This was all done in nine months between 2018 and 2019.
At all Regional Blood Centers (RBC), a meticulous process is followed to produce international standard safe blood products. A strict cold chain is maintained and monitored from the vein of the donor to the vein of the recipient.
The donor selection and collection process is optimized raising the benchmark in Pakistan. All blood products undergo defined tests for HIV (HIV ½ and p24), Hepatitis B (HBsAg), Anti-HCV, and antibodies for Syphilis, using fourth-generation CLIA, FDA approved instruments. Malaria screening is performed by an immune chromatographic technique using internationally approved reagents.
The entire blood banking process in all blood centers and associated hospital blood banks is driven by an in-house developed workflow software, employing the International Society of Blood Transfusion (ISBT) 128 barcode systems, and built around the American Association of Blood Banks regulations, thereby ensuring 100% traceability.
This seamless and paperless workflow enables the blood center to be able to deal with large volumes of unit throughput safely, fully enabling a city-wide supply of blood and blood products. Red blood cells, platelets, fresh frozen plasma, and cryoprecipitate as well as pediatric aliquots of all products along with the services of a reference lab with complex testing capability, are available to the hospitals.
TIHBC is also providing safe blood to public sector hospitals. The phlebotomists screen the donors, take detailed pre-donation history and if any person comes in as a high-risk behavior then they are deferred. Every person who comes in is tested for Hepatitis C, B, and HIV. TIHBC defers about 25% of the people who come in and of the remaining 75%, at least 10% test positive for Hepatitis C, B, HIV, and syphilis. Before TIHBC started this practice, one in 10 patients would get infected blood.