Messages
View Full Report!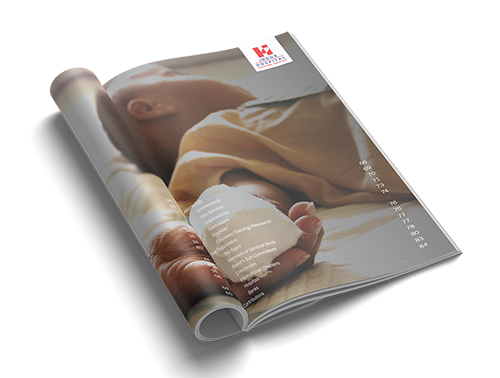 Chairman's Message
Dear Readers,
I would like to bow my head in gratitude to Almighty Allah, who in His infinite mercy has bestowed this opportunity upon all of us at The Indus Hospital, to selflessly serve mankind
I want to pay my heartfelt tribute to our heroes — our frontline workers i.e. doctors, nurses, paramedics, and everyone who has been at the forefront battling the COVID-19 pandemic. I would also like to express my gratitude to our donors and supporters across the world who came forward to help the people of Pakistan, in these trying times. There have been remarkable examples of courage, compassion, and generosity which kept the pandemic in control during the first wave in Pakistan. All the support that we received, renewed the commitment of The Indus Hospital (TIH) and Health Network (IHN). From the very first coronavirus case in Pakistan, our medical team and community health workers have been risking their lives every day, working on the frontline of COVID-19 as well as other health emergencies resulting from this pandemic. Your contribution has been crucial. Thank you!
Over more than a decade, The Indus Hospital has grown into a countrywide health network and has made a significant impact on the lives of millions of people. You can gauge our journey from the various graphic presentations in this report. During our pursuit, we celebrated many achievements while overcoming a multitude of challenges. Through it all, the passionate commitment from our supporters has been unwavering and without that, our impact would not have been possible. I present salam (salute) to all our donors, well-wishers, and supporters for believing in us, and without whom this growth would not have been possible.
The Indus Health Network today is not only uniquely but firmly positioned to expand its services and
programs across Pakistan. Moving into the next 10 years, the Indus Health Network plans to continue to adapt to the changing patient needs and shifting global context by connecting medical care with technology, research, and policy engagement. It is The Indus Hospital's unique array of services ranging from community, primary, secondary, and tertiary levels of healthcare and activities that will allow us to reach many more people throughout Pakistan.
Another critical area requiring immediate attention is the dearth of quality human capital for health services in Pakistan. COVID-19 also proved that an overwhelming challenge for Pakistan is the lack of trained and skilled human resources. This challenge is particularly plaguing the health sector where poorly trained and scarce quality human resource has resulted in nothing short of a catastrophe. Moreover, it is exorbitantly increasing the cost of healthcare as the bulk of the population ends up carrying a much higher burden of disease.
The readers will be delighted to note that The Indus Hospital is not shying away from its responsibility and as a response a state-of-the-art 'Indus University of Health Sciences' aiming to address the most pressing public health needs of the country is being built. The University will add high-quality trained healthcare professionals to Pakistan's workforce which will become an ongoing contribution towards the human capital pool helping the Government to meet its commitment towards the United Nation's Sustainable Development Goals.
The growth of The Indus Health Network will continue to transform patients' experience and healthcare landscape, not only hospital-based but also in preventive care by taking the health awareness and services to the doorstep of the
"I believe that there is no better way of serving Pakistan than laying the foundation of a health network serving
the underprivileged of the country."
people. Alongside treating patients at the hospital, TIH aims to transition into applying integrated strategies through technological innovation for greater access, impact, and above all sustainability.
This year also has been a year of transition. The current Board of Directors completes its statutory term in October 2020 and will be succeeded by a new Board, for three years. The outgoing Board has been working relentlessly to provide management insight and strategy for operations and sustainability through the Board of Directors meetings and its sub-committees. I would like to express my gratitude to all retiring members for their valuable time and energy, to make TIH an institution of excellence.
With The Indus Hospital expanding its operations in Karachi a major step that has been carried out is the creation of a think tank i.e. a dedicated Endowment Committee, to carry out concerted deliberations to ascertain avenues for resource generation. The Endowment Committee has been tasked with strategic planning and preparing feasible plans for sustainability of the ever-growing operation of the Indus Health Network. I believe that there is no better way of serving Pakistan than laying the foundation of a health network serving the underprivileged of the country. This also enables the creation of a legacy lasting decades if not centuries to come. I request you to kindly consider supporting the endowment fund as a Sadqa-e-Jaria for your parents and family.
In light of the expanding landscape of The Indus Hospital and its affiliated healthcare activities, a decision by the outgoing Board of Directors has recommended a change in the name of The Indus Hospital to Indus Hospital and Healthcare Network.
This proposal is subject to the necessary approvals.
As for me, The Indus Hospital has been truly an incredible experience, which has become a part of my DNA, and I am humbled at the passion I take away. Here I would like to place on record my appreciation for Dr. Abdul Bari Khan for providing exemplary leadership to this Institution. I would also like to express my gratitude to the management, staff, and The Indus Hospital team for their passion and unwavering support for the cause.
Always assuring you of the best experience in philanthropy and giving back to mankind.
All the best,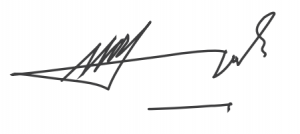 Yunus Hashim Bengali
Chairman
Indus Health Network