Messages
View Full Report!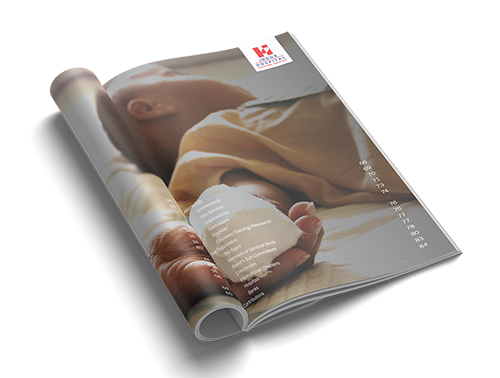 Gynecology and Obstetrics
Sheikh Saeed Memorial campus (SSMC) started its services in August 2015 as a 45-bed hospital with four nursery beds. Earlier the campus was serving as a maternity home with bare minimum services, however, after it was handed over to The Indus Hospital, the campus went through major changes. The existing services were enhanced and new services were established.
The hospital signed MoUs with the provincial government for starting family planning, immunization, bstetrics and neonatology, circumcision, audiology, and health education services.
In just two years of its existence, SSMC became eligible to conduct a two-year residency program in obstetrics and gynecology, and a fellowship in neonatology.
During 2019-2020, SSMC started therapeutic laparoscopic surgeries, while the family planning service was expanded to other IHN hospitals. During COVID-19, SSMC established: a dedicated COVID-19 labor room; a 10-bed dedicated COVID-19 ward; a COVID-19 area for neonates; and an isolation room in NICU for COVID-19 positive neonates.
While admitting at SSMC, every patient was screened for COVID-19, in case the patient was COVID positive she was directed to the coronavirus labor room while following all SoPs. SMC has a strength of 162 clinical and 128 non-clinical staff.
The campus is supporting clinicians, nurses, and paramedic staff to excel in their respective fields. A lot of academic, research, and training activities are taking place to enhance the skills of the staff.