Messages
View Full Report!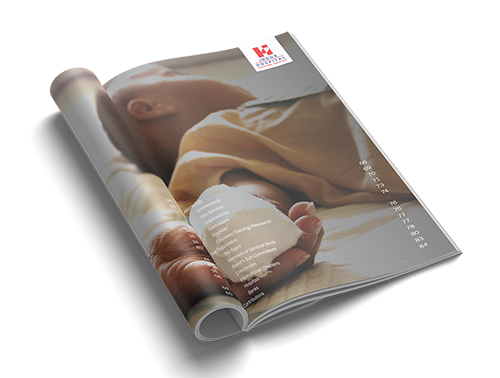 Indus Health Network
Healthcare is not the only or even the strongest, determinant of health, but it is very important.
In 2007, The Indus Hospital (TIH) was established as a not-for-profit organization which transformed into the Indus Health Network (IHN). The IHN operates a system of 12 hospitals, four rehabilitation centers, four regional blood centers, and various primary care clinics and public health initiatives across Pakistan. Indus serves more than 400,000 patients per month. This number includes more than 10,000 children who are treated for cancer and blood diseases.
Those numbers are staggering when viewed through the lens of an impossible dream. During the mid-1980s, while working at a government hospital Dr. Abdul Bari Khan realized how the public health system was failing the people in the country. Instead of despairing, he went to work and created an association that developed a blood bank for the hospital.
It was just one step, but an important one in the start of things to come. Then in 1987, a tragedy struck Karachi when twin bomb blasts at the crowded Bohri Bazaar killed 200 people and injured thousands more, burdening the already encumbered Civil Hospital, Karachi where many of the wounded were brought for treatment.
Out of that tragedy rose a passion in Dr. Bari to help the underprivileged people in Karachi. The mission began with fundraising, and in 2007 with the assistance of local philanthropists, Dr. Bari and his friends finally raised enough money to establish the 150-bed Indus Hospital in a building in Korangi. With a mandate to provide quality healthcare, equitably, that is 100 percent free of charge to all, the hospital began serving patients.
In the presence of a failing public health system and extremely expensive private medical services, The Indus Hospital was the only ray of hope for the underserved population of Pakistan. Transparent governance and successful execution of this unique healthcare model had a great appeal for donors, who helped to support the hospital in working towards its cause. With the success of the story reaching far and wide, the hospital's management was approached by the provincial governments to replicate it at public hospitals.