Indus Hospital & Health Network (IHHN) provides quality healthcare absolutely free of cost to millions of deserving patients through its countrywide network of hospitals in Pakistan. Starting with only one hospital in Karachi in 2007, IHHN is now managing multiple tertiary and secondary care Hospitals, Physical Rehabilitation Centers, Regional Blood Centers, Community Health Centers, and various Public Health programs spread across Pakistan.
Indus Hospital's purpose is to provide indiscriminate, quality healthcare to all in a state-of-art hospital in Pakistan. IHHN is a not-for-profit healthcare system that solely relies on public donations. To achieve its purpose, IHHN is partnering with individuals, corporates, international donor agencies, educational institutions, international affiliations, and the provincial and federal government.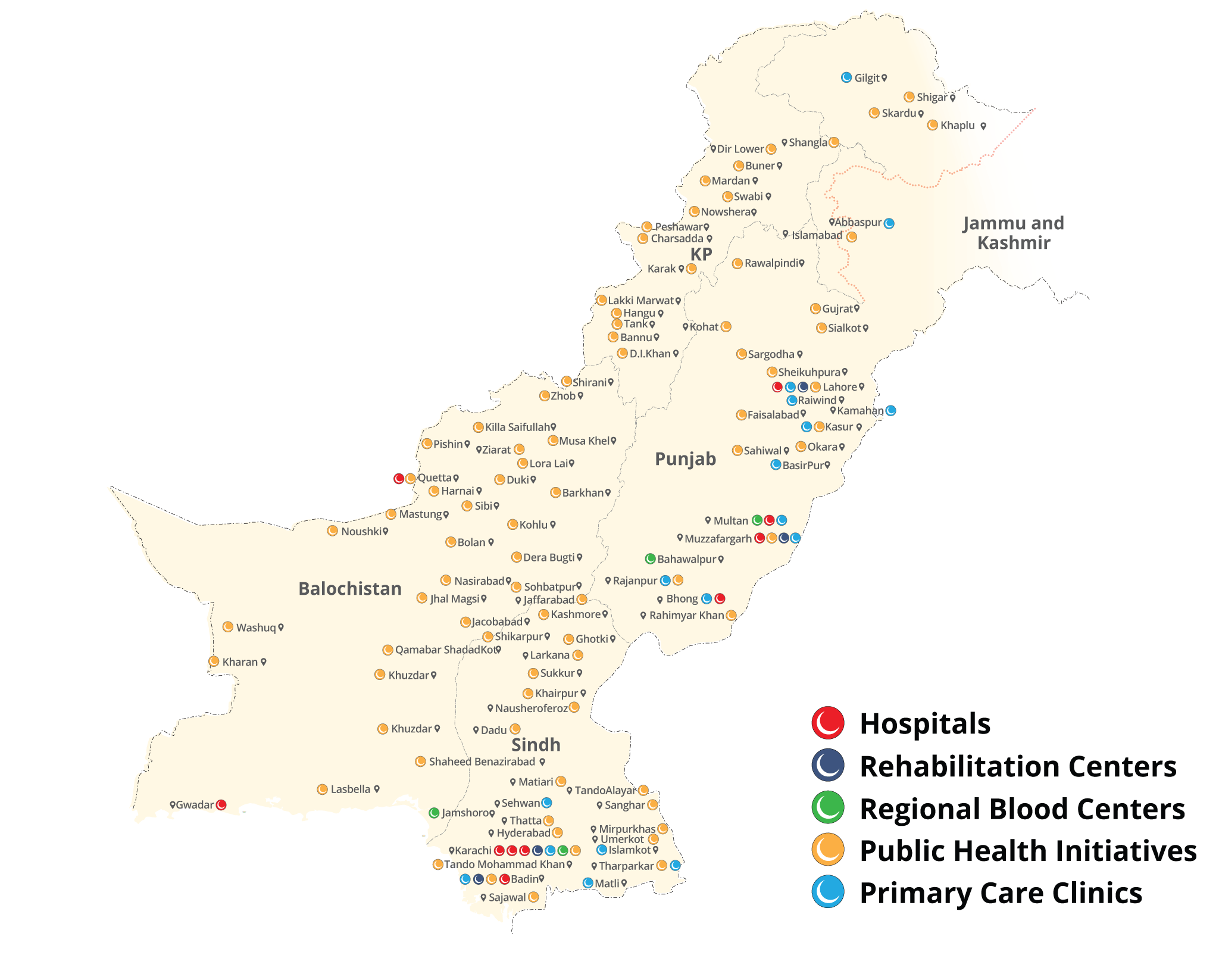 There is an exponential increase in the patient volume as people from all across Pakistan are coming to The Indus Hospital to avail quality healthcare services free of cost. To cater to the growing demand, TIH's management has decided to further expand its services and facilities while maintaining the highest quality standards. Currently, the Korangi campus in Karachi has a capacity of 300 beds and is further being expanded to facilitate 1000 beds. A new 600-bed hospital is also being constructed in Lahore – The Indus Hospital, QF, NST & SMP Campus.
Pakistan, like most developing countries, is suffering from an acute shortage of healthcare professionals. IHHN is improving the situation by contributing to the human capital through Indus University of Health Sciences (IUHS). The establishment of IUHS is an effort to produce world-class health experts to build the next generation of doctors. A brand new medical college and a school of nursing and midwifery will also be construed in Lahore – The Indus Hospital, QF, NST & SMP Campus.