Messages
View Full Report!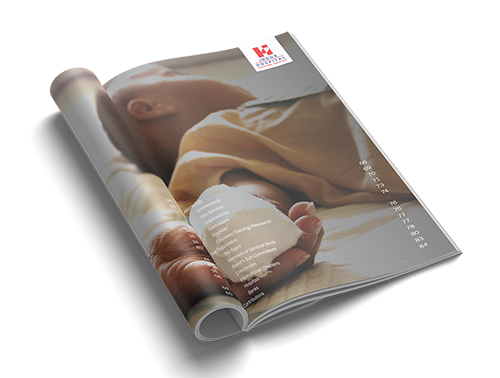 CEO's Message
Dear Readers,
The year 2019-2020 has been a year like none other. We are in the midst of a pandemic that has impacted millions of people, cost hundreds of thousands of lives along with a global economic crisis. With deepest sincerity, I want to thank all the doctors, nurses, paramedical and other staff for risking their lives for us day in and day out. Frontline workers like you deserve our respect, encouragement, and praise for doing what you do. Thank you! Amidst this pandemic, the Indus Health Network's role has been accentuated and we have tried to do justice with what has been required of us, as a national level healthcare network.
The annual report of IHN provides an overview of our humble efforts in helping to control and manage the pandemic that too along with continuation of our promise of the provision of quality and free healthcare across the country. We strongly believe that without working with partner organizations and government, we would not have been able to achieve any success. Such partnerships have been critical to ensuring health provisions in Pakistan for the most vulnerable. The expansion and success of the Indus Health Networks' ability to reach out to millions of underprivileged citizens of Pakistan, has only been made possible through symbiotic partnerships, especially with the Government.
Today we are collaborating with a wide range of international, regional, and national partners to provide optimum, integrated tertiary, secondary, primary, and community care to address the evolving needs of our population. This, I believe is the most unique feature of the Indus Health Network – to be a holistic healthcare provider.
As we continue to shape ourselves for the future, we are seeking to align and improve our clinical services, information systems, and corporate operations so that we can improve safety and clinical outcomes, ultimately aiming to improve our patients' experiences. The healthcare challenges in Pakistan can only be met by improving the way we work collectively through our disparate partnerships.
An overwhelming obstacle in healthcare for Pakistan is a lack of trained and skilled human resources. Poorly trained and shortage of quality human resource has resulted in nothing short of a catastrophe in the provision of health for the people of Pakistan. Moreover, it exorbitantly increases the cost of healthcare as the bulk of the population ends up carrying a
"Our objective is to become the most technologically
advanced health network in this region."
much higher burden of disease. Indus is not shying away from this challenge and as a response is building a state of the art, University of Health Sciences aiming to address the most pressing public health needs of the country.
These are some of the highlights of the dynamic moves and significant strides that the Indus Health Network is making to pursue our ambition of providing high quality, completely free health services to the people of Pakistan with respect, dignity, and inclusivity – which we believe is a constitutional right of every citizen in the Islamic Republic of Pakistan.
I am extremely confident and optimistic about our future. Our objective is to become the most technologically-advanced health network in this region – working with all healthcare partners in the provision of integrated care, as an organization that every staff member and service user can be proud of.
The Indus Hospital in Karachi and Lahore is also expanding. Our Karachi expansion will shape into the largest free hospital in the private sector of Pakistan. In phase 1 we are expanding from 350 beds to more than 1300 beds with an ultimate ambition of 1800 beds.
Our Lahore hospital is nearing completion and it will be a 600 beds international standard facility offering a range of services to a large segment of population of that region – again completely free of cost.
My message would not be complete if I do not acknowledge the outgoing Board of Directors and Chairman for their devotion and efforts. It was our privilege to work closely with some of the giants of society. We learned so much from their experiences and we hope that they will continue to support Indus.
Thank you,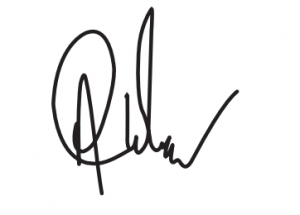 Dr. Abdul Bari Khan
Chief Executive Officer
Indus Health Network